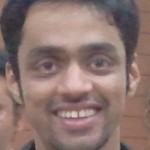 Abhishek Thakore – Co-founder, The Blue Ribbon Movement
Abhishek brings in over 15 years of experience in facilitation, design and transformational exercises across various sectors and geographies around the world. In India, he has worked in sectors like cement, auto ancillary, textile, retail and telecom as well as in multi-business conglomerates. In addition to working with Hay Group, Abhishek's corporate experience includes a short stint with Boston Consulting Group (BCG) and Deutsche Bank (Singapore). He has also done freelance work for a range of Indian companies.
He currently channels a large portion of his time catalyzing social change through The Blue Ribbon Movement which he co-founded in 2011 (www.brmworld.org)
Abhishek has facilitated learning journeys for organizations like MAD, Bhumi, TFI, Gandhi Fellows, Masoom, Piramal Foundation etc. He has also conducted sessions globally in the social space. His approach combines a strong pragmatic focus on the action along with insights into learning and change. Through facilitating grounded and challenging conversations, he helps teams and organizations move to the next level.
His areas of expertise include facilitating group processes, creating organization-wide transformations and creating change in complex systems. His eclectic style draws freely from a range of disciplines including arts, theatre, philosophy, spirituality, and body wisdom.
Abhishek is a Commerce Graduate with a Masters in Business Administration from the Indian Institute of Management, where he was awarded the gold medal for the Best All-Round performance. He is trained in a range of methodologies including Appreciative Inquiry, NLP, Integral Theory, process work, Ontological approaches to leadership and theatre-based learning.
He is also a Process-based facilitator and the author of 3 books on personal growth. He has a keen interest in Indian / Oriental approaches to management and transformation.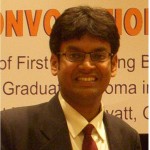 Akshat Singhal – Co-founder, The Blue Ribbon Movement.
Akshat has worked with Third Sector Partners to launch Barefootjobs.org – a job portal for non-profit space. Prior to this, he has worked with Crossword Bookstores and has been consulting with Cinnamonteal Publishing.
An MBA from Sri Sri Institute of Management Studies, Goa, he was also involved in capacity building activities with different NGOs. He is a Global Shaper from Mumbai Hub of Global Shaper's Community of World.
He has likewise participated in IYSSEC 2011 in China and in an Annual World Economic Forum organized in 2014.
At BRM, he is responsible for operations, product development, project implementation, and partnerships strategy.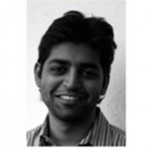 Vaibhav Mathur – Development Sector Consultant
Vaibhav has been part of the SAYC journey since the thought germinated in 2010. One of the Co-founders of SAYC, Vaibhav has been integral to the SAYC for over 8 years now.
Vaibhav is a Development Sector professional and is now part of a boutique consulting firm focused on the Development Sector. Earlier Vaibhav was working as a Manager at Deloitte Consulting where he consulted the government, multilateral/ bilateral agencies, foundations, and private sector organizations on the issues of social and economic development.
As a development sector practitioner Vaibhav led a large scale state-wide programs and also taught in an affordable private school as a Teach for India fellow in the first cohort.
Prior to joining the Development Sector Vaibhav was into Supply Chain Management and worked in India, Hong Kong, and China.
A graduate from IIM Calcutta, Vaibhav has over 10 years of consulting and strategic management experience.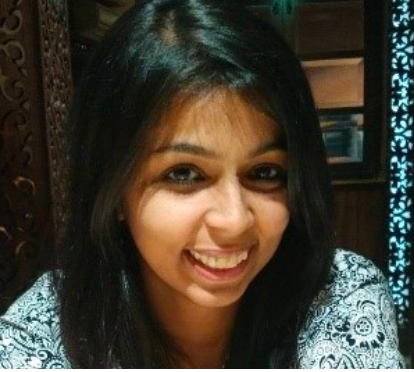 Kejal Savla – Convener, Connecting Communities

A Bachelor of Arts graduate in Psychology and Philosophy from Jai Hind College, Mumbai. Kejal decided to try what she loved doing- volunteer at different places to explore the space of inner and outer change together.  She believes in "paying it forward" where her journey with NSS as a volunteer acted as a still-present catalyst to contribute to social change.
Kejal joined the Blue Ribbon Movement as a Fellow of the Community Connect Fellowship, which she then started leading. By structuring the learning journeys through workshops and sessions like listening, responsibility, team building, etc. She is equipped with four years of experience in direct and process-based facilitation, and managing diversity through the seven batches of CCF and other programs at BRM.
Over the years, she is transitioning as a ladder to co-create space for building youth-led communities of alternative learning, expression, action, and dialogue through different initiatives. Implementing the "Connecting Communities" vertical, Kejal anchors the process of weaving smaller initiatives that come along the way, into the larger tapestry of collective action and community change.
To build deeper perspective, Kejal has explored diverse parts of the social space by participating in the Youth Vikalp Sangam, Learning Societies UnConference, SDG's Train the Trainer, Study Circles and other events. Internationally, she was selected as the youth representative of India at the World Forum for Democracy 2015, France and been part of the South Asian Youth Conference 2017 Kabul.
Currently, she is navigating life through experiments, travel and the social sector. She loves meeting new people and having deep conversations over coffee.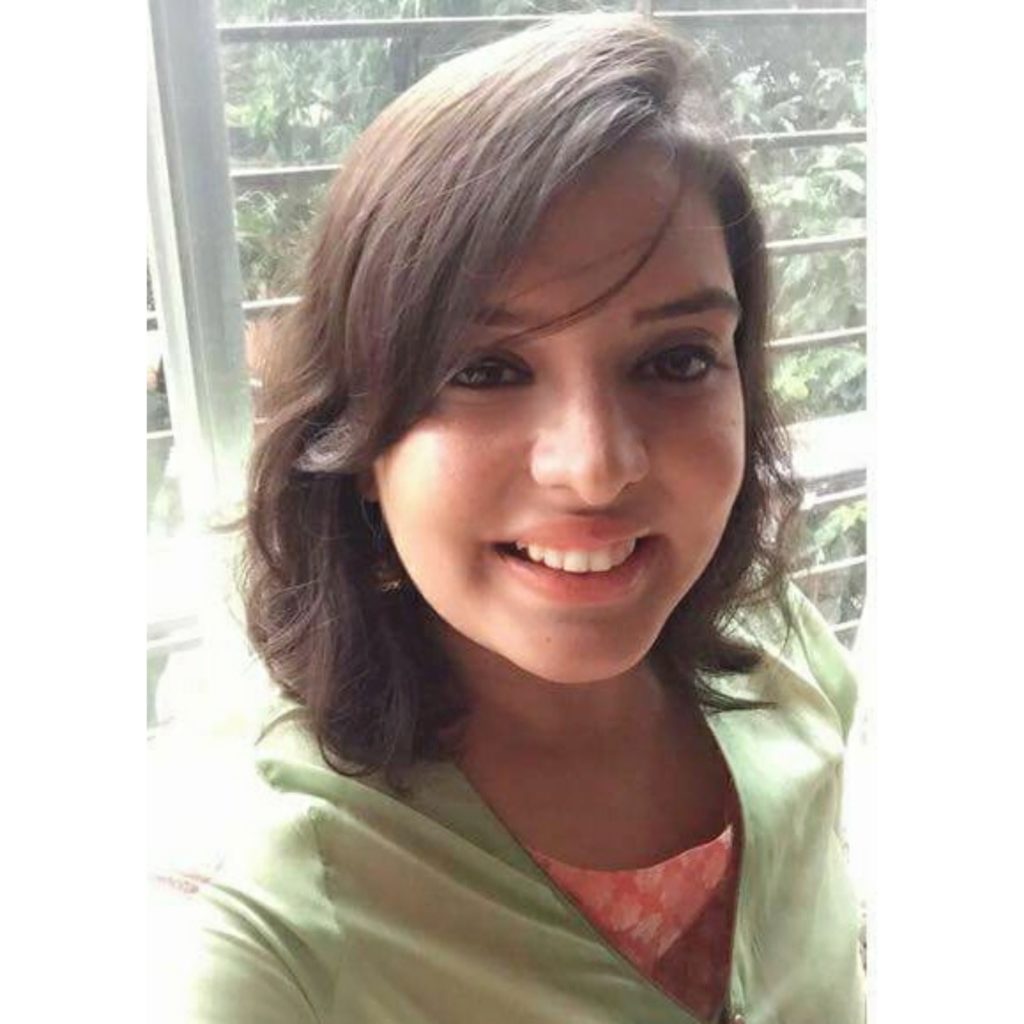 Anis Syed – Co-Organizer, SAYC 2018
Anis has completed her Master's degree in Clinical Psychology. Due to her active involvement in classroom discussions and consistent academic performance, she was the recipient of a full scholarship to study at the King's College London summer school in the year 2015.
With a vision to serve at a very early age, Anis has been involved in a number of social initiatives right from her school days. Her diverse volunteering experiences include working hands-on at improving the life quality of a Parkinson's patient to creating awareness about the importance of voting in elections. She has headed committees like the National Service Scheme (N.S.S.) and Sexual Harassment Prohibition Committee while pursuing her graduation from Jai Hind College. She was also selected as a delegate for the Youth Waging Peace workshop on Prevention of Violent Extremism organized by UNESCO MGIEP.
Her journey with the Blue Ribbon Movement started in the year 2013 as a fellow of the Community Connect Fellowship. After which she stayed back to serve in the capacity of a Zonal coordinator for the succeeding fellowship. Since then, she has been a part of the active alumni circle and is often involved in the decision making process on the movement front.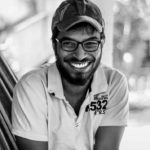 Akash Upase -Co-Organizer, SAYC 2018
Akash is a Computer engineering graduate. He is currently working for a US-based tech startup as a Consultant.
Akash discovered his interest in working for social causes while volunteering for an Arts festival in Goa. Post that he has been part of various social projects like Human Library Mumbai, Books on Wheels, Good Graffiti Fest, etc.
His journey with Blue Ribbon Movement started as a Fellow of the Community Connect Fellowship. Post the fellowship he has been facilitating sessions as well as co-leading the fellowship.
He was also selected for the Youth Waging Peace workshop on Prevention of Violent Extremism as well as Unbox: Breaking Stereotypes workshop by UNESCO MGIEP.
He has also won various tech hackathons during his college days.
Currently, he is trying to amalgamate his interests in technology and the social sector. He aspires to create a large-scale positive impact on society with the use of technology.