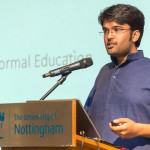 Aviral has recently joined the Blue Ribbon Family as a co-traveller/executive assistant.
Bored of his engineering education, he took to organizing various events and initiatives around education, creativity and leadership while in college. His search for an ideal education made him leave engineering midway and took him to Swaraj University, Udaipur where students are cured of the degree/diploma disease. 2 years of alternative education deepened his curiosity on issues like education, sustainability, social change and community living. Aviral likes to argue, travel and is enthusiastic about entrepreneurship.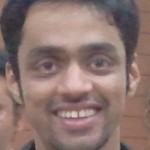 Abhishek Thakore co-founded The Blue Ribbon Movement. He is a gold medalist from Indian Institute of Management, Bangalore. His corporate stints include consulting at Hay Group and Boston Consulting Group, where he worked across diverse sectors.
He has represented global youth at the United Nations in New York. He has also participated in World Youth Congress (Turkey), Youth Encounters in Sustainability (Japan) and Dialogue on Science (Switzerland). He has been involved with organizations like India Against Corruption, Initiatives of Change, Center for Civil Society, and Rotaract Movement in different capacities.
He has authored 3 books on personal development, certified in several personal growth techniques and trained youngsters across geographies.
At BRM, he is responsible for overall strategy, program design and delivery, international engagement and partnerships.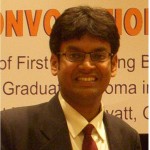 Akshat Singhal is a co-founder of The Blue Ribbon Movement.
He has worked with Third Sector Partners to launch Barefootjobs.org – a job portal for non-profit space. Prior to this, he has worked with Crossword Bookstores and has been consulting with Cinnamonteal Publishing.
An MBA from Sri Sri Institute of Management Studies, Goa, he was also involved in capacity building activities with different NGOs. He is a Global Shaper from Mumbai Hub of Global Shaper's Community of World.
He has likewise participated in IYSSEC 2011 in China and in an Annual World Economic Forum organized in 2014.
At BRM, he is responsible for operations, product development, project implementation and partnerships strategy.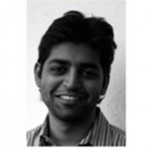 Vaibhav Mathur is currently pursuing MBA at Indian Institute of Management Calcutta.
Vaibhav is a development sector professional, prior to MBA he was heading large scale interventions in the state of Himachal Pradesh for a foundation in partnership with state government and international funding organization. He also consulted the directorate of education to build capacities and on policy decisions. As a Teach For India Fellow in its inaugural batch he taught in an affordable private school for 2 years. He is Strategic Advisor to an American Social enterprise and consults several other development sector organisations.
Vaibhav has corporate experience during his years in Supply Chain Management and business consulting in India and Hong Kong.
Vaibhav represented India at the World Youth Conference in 2010 and subsequently co-founded the South Asian Youth Conference Series in May 2011.